You can have a proper Bio sheet for your character. To activate it, very simple :
Click on "profile", on the right you'll find "Bio and RP infos". Just click on it and "activate sheet".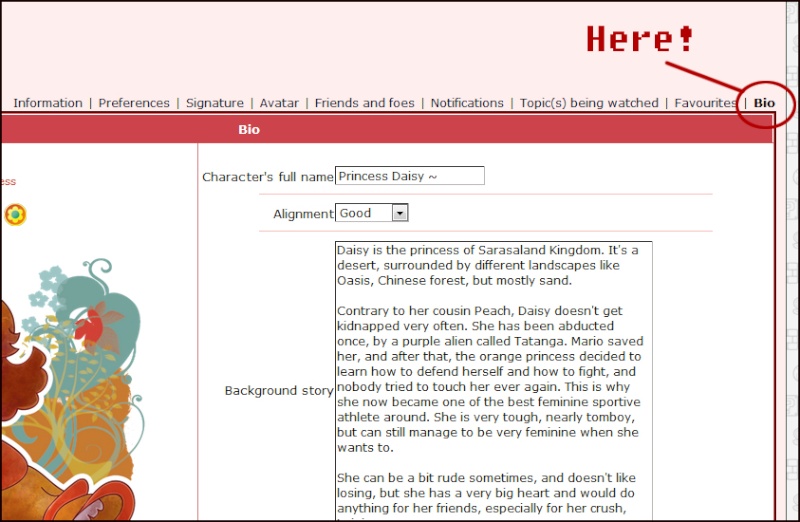 Then you'll be able to fill a few fields like background, alignment, name etc...
You can also add a bigger picture than your profile one.
Don't worry if you're not happy of what you wrote, it can be modified at any time, same for the picture!
If you need any help about how to add the picture or anything, just ask me
AND as usual if you have any suggestion abou what field I could add, just tell me,
and I will add it!

_________________